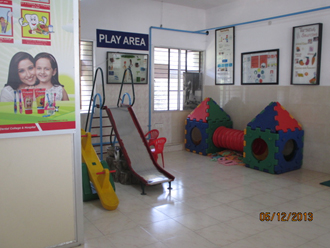 Year of Department establishment -1993
Year of Postgraduate beginning -2003
Number of staff Publications in Various National and International Journals-17
No of Submitted Dissertations: 14
No. of ongoing student projects- 8
Faculty have experience in various fields as Dental Trauma Management, Early Childhood Caries,Probiotics,Minimal Invasive Dentistry, Diet and Nutririon, Child Psychology, Lesion Sterilisation Tissue Repair,Chemomechanical Caries Removal,orofacialSyndromes etc.
Facilities are available for management of children under Sedation and General Anaesthesia.
school dental health program in association with TVS motor company at Hosur, Tirunelveli, Tuticorin, Vellore in TN, Attibele and Mysore in Karnataka, from the year 1996 till date.Each year approximately 14000 school children were provided comprehensive oral health care. So far around 120000 children have received complete oral care free of cost.

TVS motor company supported the entire expenditures incurred for the program, that includes the transportation, accommodation equipment and materials. The approximate amount sponsored for this program in past 14 years is Approximately Rs 70 Lakhs.
3rdyear, final year, interns and post graduate students of RV Dental College had opportunity to have a massive exposure to the vast clinical material.Our students also had the opportunity to visit and treat the underprivileged children of rural and tribal areas. This exposure has helped our students a lot in pursuing higher education worldwide.
School Oral Health Program for needy children which has been recognized by World Health Organization and incorporated into their Bangalore Declaration. From the Department of Pedodontics and Preventive Dentistry we have conducted 538 camps for adults from 1994 to 2001 and more than 500 school oral health camps for more than 2, 87,000 children. In collaboration with Srinivasan Services Trust, the social services wing of TVS Motor Company, we have generated 11 lakhs.
Free dental health program for the poor, urban school children in association with BOSCH at Bangalore from the year 2010.
Tie up withSamarthanam Trust for treating the blind children free of cost in our department.
Tie up with FAME India for treating the mentally retarded children in our department.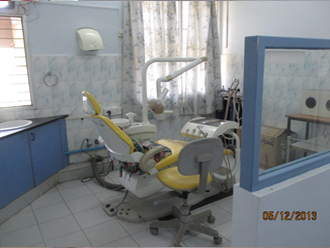 Free treatment for the Gov. School children in and around Jayanagar and JP Nagar area, to improve the availability of clinical material to our students as per the DCI norms.
Unique portable equipment trolley is used to treat many children simultaneously to suit the rural India.
Indigenous technique to operate the scaler unit without an electric compressor.This equipment could support multiple scaler units simultaneously and provide oral complete oral prophylaxis for the children even in places where electricity was not available all the times.

Faculty and students have conducted Screening & treatment camp at BMP School Shanthinagar, 2005, conducted Camps in Association with Lifeken Health care private LTD, Bangalore 2006.Participated in Free Dental Checkup.